Hello again!
Recently we've covered a lot about how we can make life easier for you to get your car home for you when you want to enjoy a drink or two…
Here are our top 11 'other' reasons for booking a TEAM Driver!
When it's too late, and you have been pulled over for DUI, and still need to get your car home or work vehicle somewhere! ( this is usually between 8 am and 10 am!)
When you need to move company or fleet vehicles around
When you've become too sick to drive whilst at work or at play.
When you've become injured whilst playing sport, at work or even in one poor ladies case – simply whilst out shopping!
Following a medical procedure or hospital emergency visit, you thought you'd be fine to drive after!
After day surgery, but you don't want to rely on public transport to get home
When you left your car somewhere, need it collected and you don't have time
When you and your partner or friend arrived in separate cars and need to get one of them driven home
When you don't want to rely on friends, family or a carer driving for you or picking you up all the time.
If you've been involved in a minor road accident, where your car is fine to drive but you don't feel up too it!
If your eyesight is letting you down and you'd rather not drive in heavy rain or at night
In fact, any time when you can't, shouldn't or simply don't have time to drive – we've got you covered!
You can run a family, corporate or business account to use for the kids, staff, colleagues, guests or patrons.
We can set you up – ready to go in a flash – Why not give us a call?
Pre-book for a Premium Personal Service
Call 1300699376 (1300myzero)
10am – 6pm 7 days a week
Friday, August 10th
It might seem like a lot has changed lately, what with a new App, new rideshare style services and new reception hours. What hasn't changed is our commitment to providing you with good old fashioned personal service!
We have had the same team taking care of business for over 7 years, and most of our driving TEAMs have been with us from the beginning too!
In a world of change, we think that's something to boast about!
Our drivers enjoy that they help to make life easier for you; getting cars, families and fun-lovers home safe. They love meeting new people as well as seeing familiar faces.
On that note, you may have met Alan, Reta and Iris over the years; they were amongst the original Zero Drivers on the Gold Coast, and have only recently retired after 15 years of Zero Driving! Hows that for long and happy service?
We think they deserve some downtime and on behalf of all their faithful customers over the years we wish them a long, healthy and happy retirement!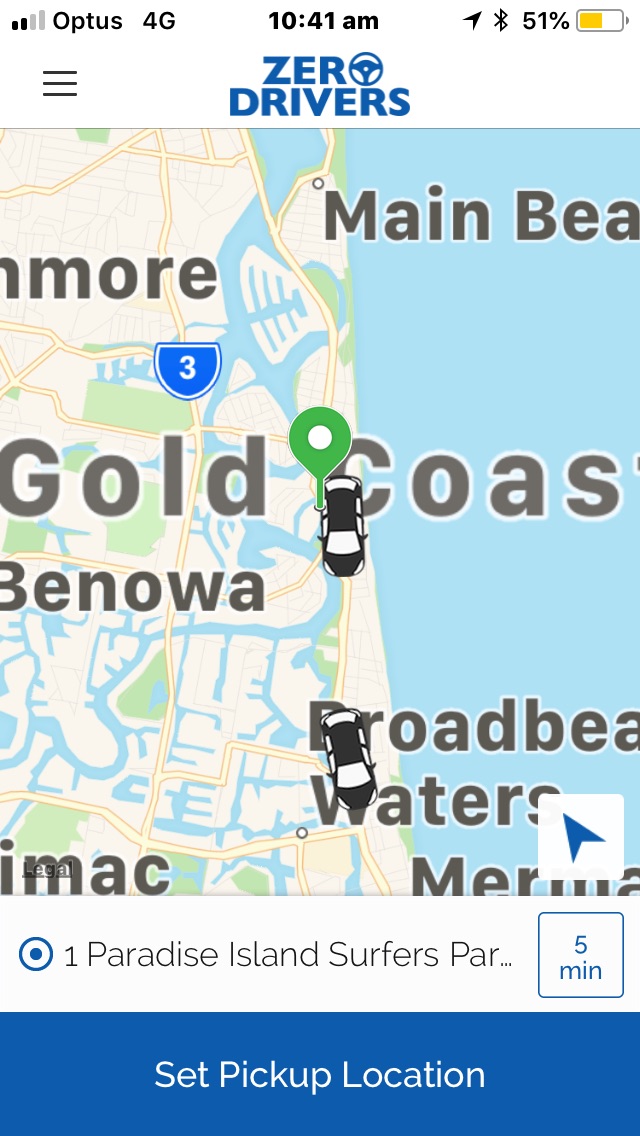 Still resisting the App? To be honest some of our drivers weren't that keen either! …but now we're told it's easier than their TV remote control button! Why not give it a go?

Thank you for the positive feedback we've had from all of you who are using it, we're adding new features and refinements all the time, so be sure to update it regularly!

And because we do still offer that personal service, you can always give Bobbie or I a call to assist with a quick run through if you get stuck!

We're here, seven days a week 10 am – 6 pm 1300699376 for YOU!

Thank you for choosing Zero Drivers!

Julie and Bobbie

P.s. Don't forget, we're all about making it personal; so however you've made your booking with Zero Drivers, you can always contact your driver direct to make changes later!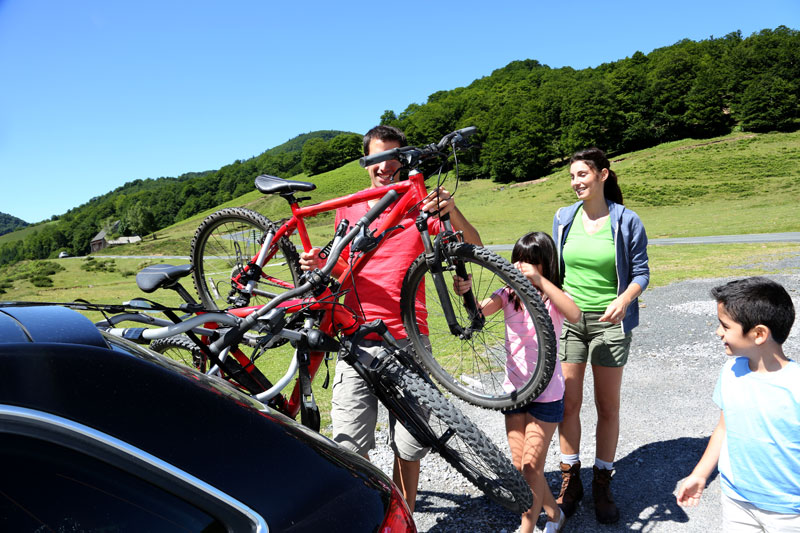 It's not always about alcohol! Zero Drivers can and regularly assists far beyond helping you out if you've had a few too many drinks; we're here for you in so many other situations, where you can't, would prefer not to or shouldn't drive!
For example, one of our customers was recently involved in a car accident, and while her car was fine to drive, she was quite shaken; a quick call to Zero Drivers and we were able to dispatch a driver and get her and her car quickly out of that stressful situation and home safely, no fuss!
Have you ever been in one of these situations?
Have you or someone you know ever become sick or injured whilst socialising or at work?
Or maybe you've had surgical or medical procedures and realised you couldn't drive home?
Are you a prestige or proud car owner who wouldn't risk leaving your car in a public place?
Are you a family with children who need them to be in suitable safety restraints to travel?
Are you one of those active types or families who simply can't travel light? Do you need to pack in a lot? Bikes, eskies, picnics, fishing gear, prams etc; that just doesn't work with traditional public transport!
Are you an independent person with a disability, do you prefer or need to travel in the comfort of your own vehicle or from time to time look to give your carer some time off?
Need to move personal or company vehicles from one location to another?
We return vehicles to wherever you need them to go and you don't have to be with them!
We return and move fleet, hire and company cars
Want to get the car serviced or assessed but don't want to take a day off to do it?
Ever been stuck as to how to move several cars when moving house?
Have you ever had guests who've overstayed their welcome 'cos they couldn't drive home?
Have you ever had your license restricted to driving for work only? Still wanted to go out?
Are you sometimes uncomfortable driving in certain conditions such as heavy rain or at night?
And tradies ever found yourself needing that rig or those tools but couldn't or shouldn't drive?
And of course most of all when you're out and about at functions, events, parties, dinners or restaurants or just happy hour after work and you've enjoyed a few drinks – you can trust us to get you and your car home safely without the fuss, time and expense of going back to get it!
Whatever your personal driving needs we're here to help.
We Drive- Your car or Ours!
Zero Risk – Zero Fuss
We carefully select our drivers, they are all over 25 years, fully accredited and insured.
You can even speak to a real person!
Call 1300 699 376 during business hours or download Zero- Your Personal Driver.
Corporate and Family account holders can also book for friends, family or colleagues!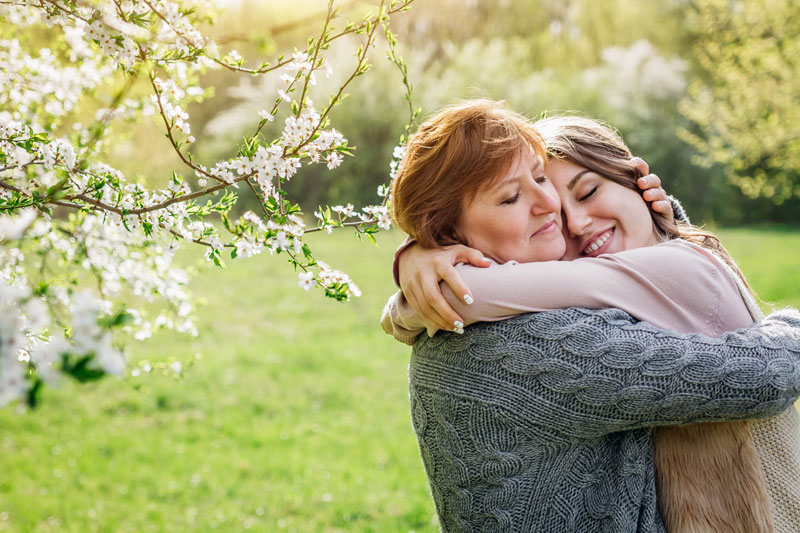 Buying a gift is easy. This Mother's Day, create unforgettable memories by spending quality time with your mum.
We've rounded up some of the best places to take your darling mum this Mother's Day. If you're not organised there's a good chance you'll miss out on the best options, and quickly, some of our favs are booking up fast!
Make sure all the details are taken care of.  Don't worry about driving, we're here to take you there.
1. Hinterland Winery Hop
There's something super intoxicating about visiting a winery that we're sure your mum will love. Plan to spend the day at the local hinterland wineries. We're not short of some BEAUTIFUL options!
Witches Falls Winery and Cedar Creek Estates Vineyard and Winery are both within an hour's drive of the Gold Coast.  Put your feet up and let someone else do the driving (so you can indulge in wine in the beautiful sunshine). 😉
2. A Meal With Unbeatable Waterfront Views
Spoil your mother at Southport Yacht Club with a meal and an unbeatable waterfront view on the Broadwater. Buffet Breakfast from 7.30am to 10am. Or if lunch is more her thing book the three-course luncheon from 12pm to 3pm.  Southport Yacht Club
3. A Day Out in the Hinterland
Indulge your mum with a day trip out to O'Reilly's Canungra Valley Vineyards.  O'Reilly's have a number of options to choose from.
The O'Reilly's 1000m Mother's Day High Tea with a glass of O'Reilly's Sparkling Wine upon arrival, an impressive buffet selection of delicious cakes, sandwiches, desserts and savory platters plus a very special O'Reilly's gift bag for Mum.
Enjoy the breathtaking landscape on the banks of the bubbling Canungra Creek with a gourmet Mother's Day Homestead Picnic Hamper.
The sumptuous three course lunch on the Homestead verandah or in the garden marquee overlooking the Vineyard on offer is also a fantastic way to treat your Mum.  O'Reilly's Canungra Valley Vineyards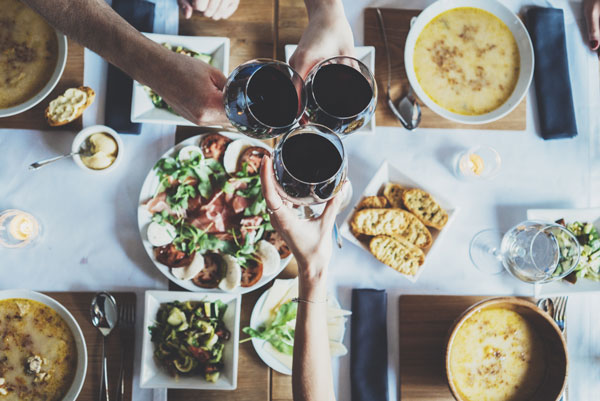 4. Mother's Day Feasting at The Star
The Star are making it all about her this Mother's Day with a variety of Mother's Day dining & hotel packages that are sure to create a very special occasion.  Cucina Vivo has a decadent specially prepared 3 course lunch serving up traditional Italian favourites. Or spend the day in the Garden with a delicious meal. Enjoy games on the lawn from 1pm – they also have face painting to amuse the kids.
Or why not spend the night? The Star are offering "Mum, You're a Star Package" to spoil your special lady with a full day of pampering, dining and relaxation.  The Star
5. Mother's Day Extravaganza at QT
QT Gold Coast are throwing the ultimate Mother's Day extravaganza!  Every meal of the day is covered so there is definitely plenty to choose from to make sure mum and the whole family enjoy themselves.  Bazaar is holding special Mother's Day Breakfast, Brunch and Dinner. Enjoy all the scrumptious offerings from their Interactive Marketplace.
If you prefer a more dainty experience with a touch of quirk, FIXX CAFÉ's signature QTea High Tea is the answer.
Yamagen is also joining the party with a specially curated Omakase set menu lunch to really spoil mum's foodie cravings. QT Gold Coast has got her special day sorted.  QT Hotel and Resort
6. Road trip to Byron Bay
Why not spend the day in your fav boho village – Byron Bay?  There's an arrange of fabulous  restaurant's and day spas to treat your mother dearest, she is guaranteed to enjoy herself.
Some of our fav places to eat include: The Byron at Byron, Three Blue Ducks , The Balcony Bar & Oyster Co. and of course Beach Byron Bay.  There are so many sumptuous options to choose from.
If your special lady is in need of some R 'n R then book her in for a well-deserved pampering session at a beautiful day spa like: The Byron At Byron,  Comma,  or  Osprey Spa at Elements of Byron.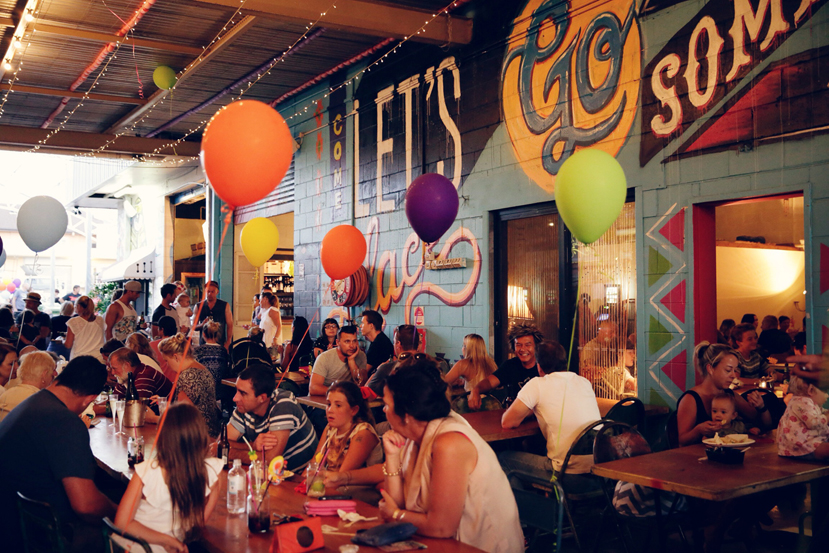 Summer has finally arrived and with it comes the aroma of afternoon BBQs, summer rain and blooming jasmine. The Gold Coast is a beautiful place to enjoy summer for its natural beauty alone, however it also boasts a bountiful array of attractions for visitors and residents alike. Along the more obvious track, there are internationally recognised theme parks such as Dreamworld and Movie World on offer, however there are also a multitude of alternatives to enjoy so we have curated a little slice of our favourite attractions to whet your appetite for culture and maximum enjoyment of our city.
Collective
A relatively recent addition to the burgeoning culture of Palm Beach, the Collective features a huge communal dining space reminiscent of a mess hall and a trendy rooftop bar. Oozing a vibrant energetic atmosphere reminiscent of European markets, there is a scrumptious selection of exotic tapas style cuisine to sample. Boasting a wonderful cross section of society, this is relaxed dining at its finest.
SkyPoint Observation Deck
The Q1 building in Surfers Paradise proudly holds the title of tallest skyscraper in the southern hemisphere and happily features an observation deck offering breathtaking views of the entire Gold Coast coastline and hinterland. With a museum, theatrette, weather station and lounge bar also on offer, this iconic attraction is too good to miss.
Miami Marketta
The evolution of Miami Marketta has been a joy to behold. From humble beginnings as a street market with food trucks to the bustling weekend street food experience and nationally acclaimed venue boasting artists of the calibre of The Cat Empire, Amy Shark and Ball Park Music, Marketta is an innovative cultural landmark that has pioneered the street food culture that the Gold Coast is known and loved for.
Village Markets
With almost a decade of trading under its belt, this much loved institution has been instrumental in positioning our city as a stylish, cultural destination. Featuring live music, a plethora of talented local designers showcasing their wares and a yummy selection of vintage clothing and accessories to browse, this is the number one place for fashionista's and friends to frequent.
Bleach* Festival
The meteoric rise of the annual Bleach* Festival has been nothing short of mind blowing. With a city wide program encompassing dance, music, visual art, circus and more, the festival has become recognised as the city's signature arts and culture festival. Quintessentially Gold Coast, the event celebrates the city's best artists, welcomes renowned Australian and international collaborators and engages a broad audience through a range of events. One not to be missed!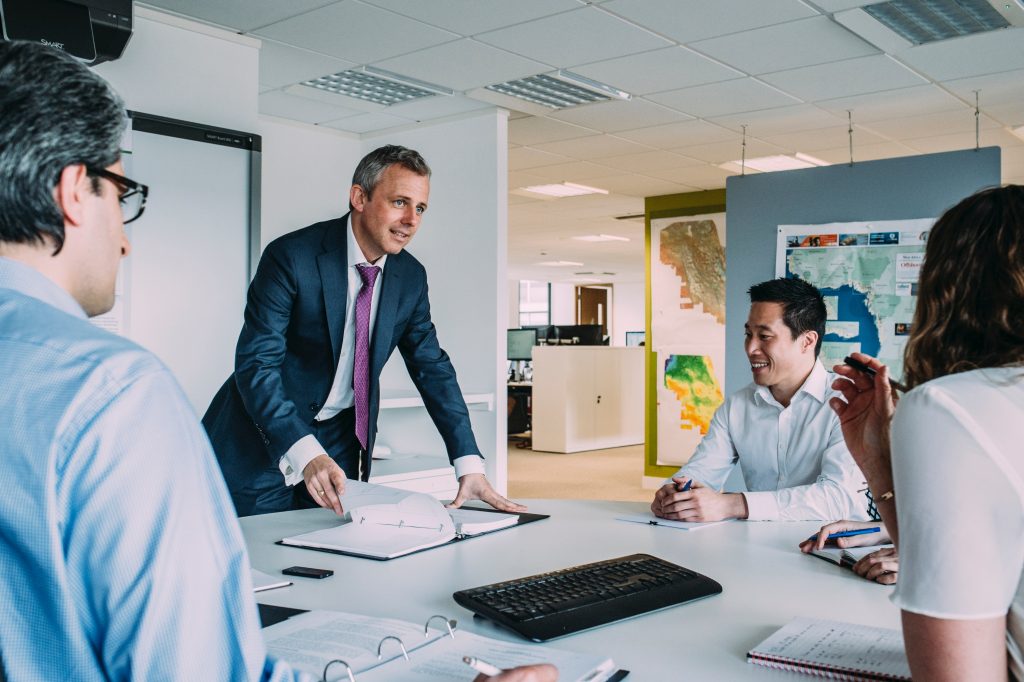 Whilst we have recently become known as an important upcoming entity in the ridesharing industry, unbeknownst to some we have long been established as a leading provider of driver services for corporate and family clients.
Why not join other corporate and community leaders and take the worry out of corporate entertainment and hosting business related events, or benefit from being more productive between meetings and let us do the driving—your car or ours? We have a burgeoning client base of executive partners, who are thoroughly enjoying the option of pre-booking a personal driver in a range of settings.
Having a corporate account with Zero Drivers is an extremely worthwhile service offering a multitude of benefits. As a corporate account holder, you can demonstrate exceptional care of your employees by offering them a 'chauffeur' driven ride home as a safe and convenient treat from a work-related function. Or let us take away the daily car-parking strain and drudgery and drive you—no fuss—door to door!
Earn yourself extra kudos, by giving your designated carpark space to a deserving employee as a bonus!
You can book airport transfers with confidence, which is great for those red eye flights. You can even spoil a valued client with a Xmas lunch and treat them to a ride home all expenses paid. This kind of service really gives your company a competitive edge and a touch of class so you can think of it as an investment. To make things super easy, all bookings can be charged to the one account or credit card.
Another popular feature is our concierge service. Restaurants and clubs can simultaneously highlight their social conscience and reduce their liability by going the extra mile for their patrons. The option to become familiar with a particular driver and make bookings directly makes the process very personal, streamlined and accessible.
Families can also enjoy the benefits of having their own account to service family members in need of transport options. It's handy to have a safe and reliable option for teenagers that doesn't involve dropping everything and ducking out to grab them on command. It's great for elderly family members such as when grandma needs a lift home from her favourite club or a Xmas function. We also provide airport transfers with car seats if needed.
For more information or to sign up for one of our corporate or family accounts call 1300 699 376 during business hours.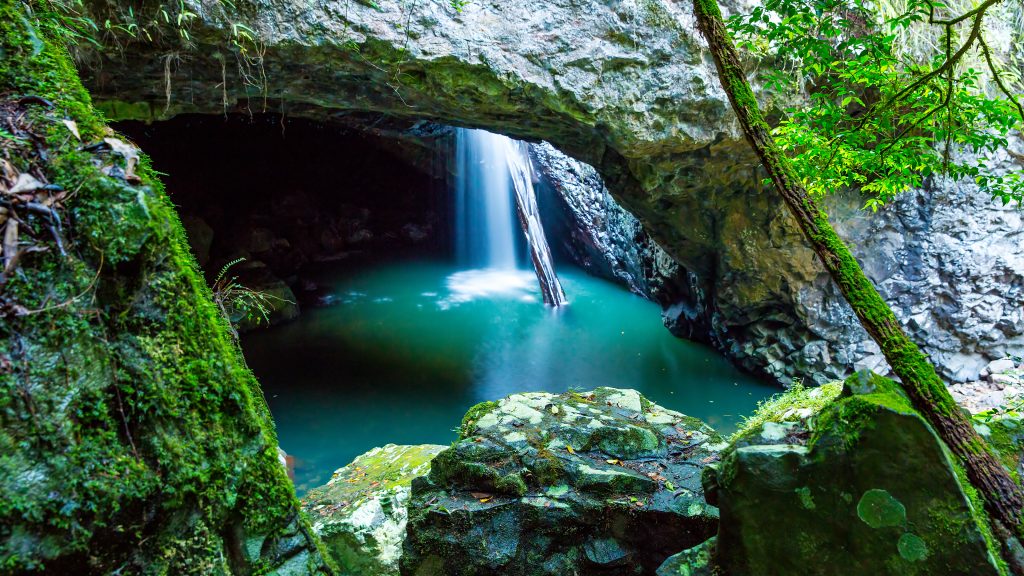 Our stunning City of Gold Coast is undeniably the most popular tourist destinations in Australia, with visitors flocking from all over the country and from around the globe to get a taste of the enviable lifestyle that we have on offer. From glorious beaches and an abundance of sunshine to pristine hinterland rainforest, spectacular wildlife, family focused attractions and a world class nightlife, it really is hard to beat our gorgeous city when it comes to holiday destinations. Married with the allure of a road trip you have the ultimate holiday experience at your fingertips.
Whether you're local to the area and are looking to explore some more or you're one of the millions of visitors embraced by our city each year, we have prepared a snapshot of our favourite road trips in and around this city of gold.
Springbrook National Park
This enchanted wilderness featuring subtropical rainforest and a stunning selection of waterfalls is a mere 1 hour trip from the Gold Coast so it can be done in a day. Springbrook boasts some of the most ancient trees in the country, stunning views, crystal clear creeks and flora and fauna in abundance. A nature lovers paradise.
The Northern Rivers 
The Northern Rivers region is widely celebrated as one of the most magical places in the world. Prepare to be warmly welcomed by the plethora of new-age health-conscious communities and be sure to pay a visit to one of the stunning hinterland attractions such as Mullumbimby's Crystal Castle, Tropical Fruit World in the Tweed or the jewel in the crown Wollumbin National Park.
The Scenic Rim
The Scenic Rim is just oozing with charm. Nestled at the foothills of Lamington National Park is the little town of Canungra. More than 125 years old, the town boasts farmsteads, bread and breakfast style accomodation and vineyards. It's an ideal pitstop if you're heading to the mountain resorts of O'Reilly's or Binna Burra.
Moreton Island
Although this technically involves the addition of a ferry, Tangalooma Island Resort most definitely deserves a mention as it's the perfect place for a family stay, with the enticement of being able to hand feed a pod of wild bottlenose dolphins. There's also snorkelling, quad bike tours and a marine discovery cruise. Pure heaven.
North Stradbroke Island
'Straddie' as it is fondly referred to, is a luxury tropical paradise that rivals even the most exquisite of island getaways. There's a ferry involved in this journey too but you can travel with your own car if you wish. The little township of Dunwich that greets you on the other side seems worlds away from the capital city of Brisbane located just across the water. Beyond that is a wonderland of pristine beaches, native wildlife and rich indigenous culture.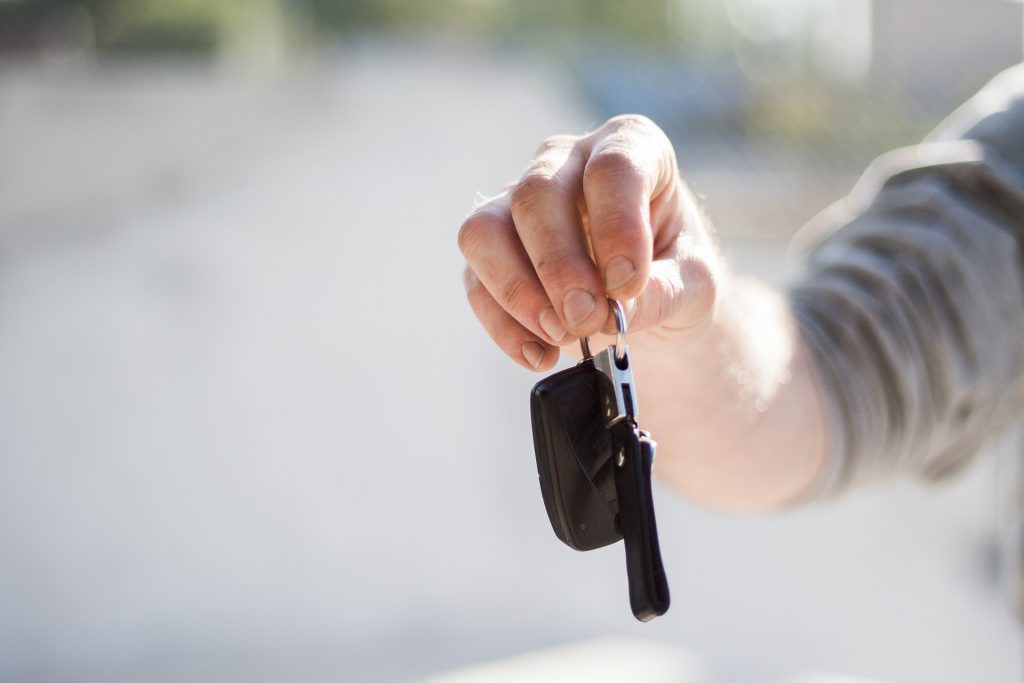 You drew the long straw and got lumped with designated driver status. Despite being a profoundly benevolent—not to mention responsible—course of action, the downright dirty truth of the situation is that sometimes it kinda sucks a little bit. Actually sometimes it sucks a lot.
Most of us work hard during the week, and want to cherish the freedom and sense of adventure that comes with 5pm Friday. No-one really wants to be a chauffeur to their friends, but when it's your turn to do your due diligence there's no backing out. And it's a loveless job.
The agonising thing is that it's utterly unnecessary to suffer the pain of it when there are services available which will provide a courteous and professional driver sporting a totally pimpin' set of wheels and a robust GPS system. Err hum (Zero Drivers).
We have compiled our own little list of reasons why it sucks to be the designated driver:
1. You're Ready for Bed But Everyone Else is Just Getting Started 
Something about being the designated driver kinda kills a little bit of that untamed party spirit you're usually known and loved for. Knowing that you have to be the responsible one comes with its own sobering persona, one that you just can't seem to shake off. You start trying to suppress a yawn around 10pm, just as everyone else is starting to bust out bad 80s dance moves. Vibe killer.
2. You Watch Your Friends Make Fools of Themselves
Next you're compelled to look on helplessly as your friends start making poor choices. Smeared lipstick, bad dance moves, being way too honest with someone they've only just met. Your mild reproach gradually descends into scathing judgement but it all falls on deaf ears as you helplessly watch them fall down the slippery slope of inappropriateness.
3. You Have to Stop at Six Different Food Outlets
Suddenly everyone's hungry. But they all want something different. Pete wants pizza, Nicole wants a kebab and Sam would kill for a burger. You ate dinner at 6pm before setting out and have no interest in consuming anything except perhaps a cup of sleepy time tea, but you are forced to traipse through town watching your usually civilised friends drip a variety of sauces down their shirts. Eeeew.
4. You Have to Listen to the Same Stories and a Sing-a-long
Towards the messy end of a fun night out, your friends have an annoying habit of re-telling the same old stories again and again. Why is that?  At other times they just can't stop repeating 'I love you so much, I love you soooooo much, I really really love you. No really I do!'. And you're like yep, I love you too. But only if you stop saying that right now. Then there's suddenly an epic sing-a-long happening and if you don't join in… well that brings us to our next point.
5. You Are in Danger of Being Called the Fun Police
No matter how grateful people are that you're driving them home safely, at some point they're probably going to be so caught up in the excitement of the moment that they'll want you to party with them. And when you have to politely decline, they may refer to you as the fun police. It happens. You have been warned.
6. You Have to Drive Them All Home One By One
Last but not least you have the all important job of driving each and every one of them home. The Gold Coast is a looooong stretch of beach. Let's hope you don't have one at Ormeau and another at Coolangatta or you're in for a lot of late night driving. Then when you go to drop them off instead of thank you's you get 5 different versions of sorry. And you make a silent pact with yourself. Next time, we're calling Zero Drivers!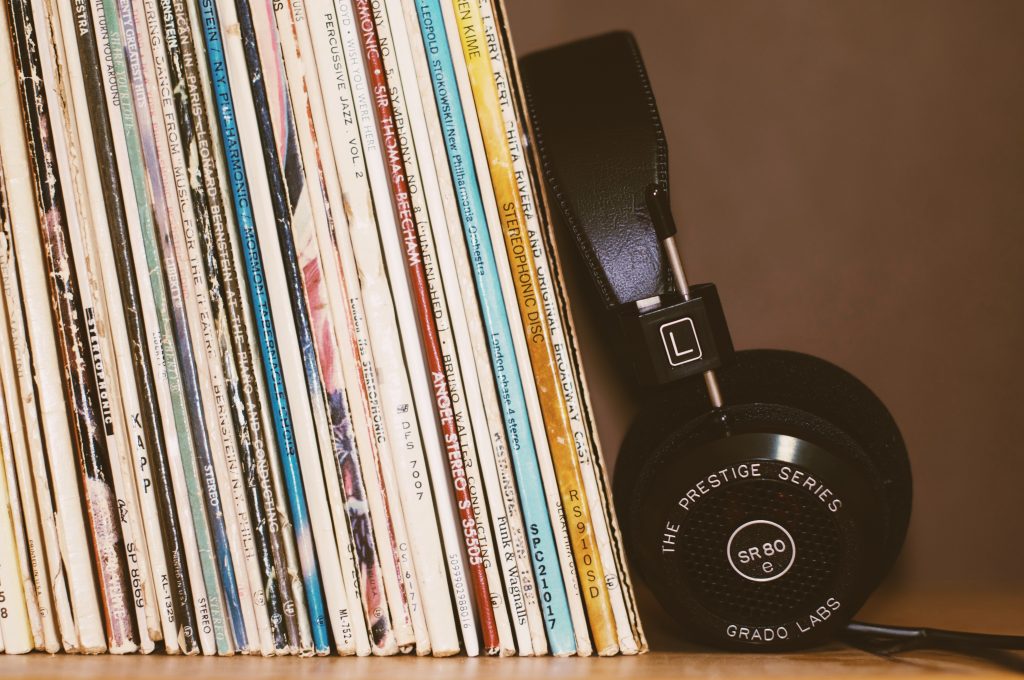 With the sweet smell of spring in the air, and the tantalising promise of holidays on the horizon; visions of embarking on long lazy road trips and spicy adventures have started to capture our minds and hearts. And of course no road trip would be complete without a meticulously curated playlist, so we've put our heads together to compile the ultimate driving playlist designed to rev up your engine to hit that dusty road. We've whittled it down to our Top 10 absolute favourite classics for your listening pleasure. Now all that's left to do is grab your favourite friends, roll down the windows, crank up the tunes and let the good times roll.
Drive My Car by The Beatles
Loaded with innuendo, this song is a euphemism for sex. It's a classic guy meets girl, girl wants guy to be her driver and girl offers to let him 'drive her car' (nudge nudge wink wink), despite the fact that she doesn't actually own a car. It's a fun track with a groovy rhythm largely driven by the double bass featured in the song. One of the standouts from the Rubber Soul album.
On The Road Again by Willie Nelson
Nelson's signature track was ironically penned mid-flight, destined to be the theme song for the 1980s film 'Honeysuckle Rose', which detailed the life of a down and out country singer who couldn't quite make it to the top. Sure didn't work out that way for Willie.
Mustang Sally by Wilson Pickett
One of the finest classic soul songs of our generation, this tune is all about 'Mustang Sally', a girl who was lucky enough to have a sugar daddy to buy her nice things, a Mustang being one of them. Unfortunately for the sugar daddy, she loved her Mustang so much that she was constantly out and about having a whale of a time without him. Originally released in 1965 by Sir Mack Rice, but made famous by Wilson Pickett.
Drive by The Cars
There is arguably no better song than this to accompany a trip down memory lane. It tugs at every nostalgic heart string and then some, and is the consummate road trippin' tune for children of the 80s. Touted by Allmusic as 'a gorgeous ballad that matches heartfelt songwriting to an alluring electronic soundscape' it was the biggest hit of The Cars' career and it's not hard to see why.
Life is a Highway by Tom Cochrane
Canadian artist Tom Cochrane achieved international success when this song hit it big in the 90s. It was inspired by his trip to West Africa during the World Vision famine relief. With lyrics like 'Life's like a road that you travel on, when there's one day here and the next day gone, where the brave are free and lovers soar, come ride with me to the distant shore' the irresistible charm of this song will captivate you.
Little Red Corvette by Prince
'Little Red Corvette' could be the finest song about a one night stand ever composed. And that's not surprising given that Prince is one of the greatest artists who ever lived. Famously written in between cat naps in the back seat of a friend's Mercury Montclair Marauder, this one was actually Prince's first top 10 hit.
Get Outta My Dreams, Get Into My Car by Billy Ocean
Another 80s classic for the Gen X's, this one was actually part of the soundtrack to 'License to Drive', a brat pack movie starring Corey Haim and Corey Feldman, better known as 'the two Corey's'. Written by Ocean and based on a line from a Sherman Brothers song, this masterpiece is loaded with those slick 80s synths that make you want to… well… get into his car!
Fun, Fun, Fun by The Beach Boys
Brian Wilson is the undisputed master of catchy song hooks and this number is no exception. Written about a rebellious daughter who cruises off in her Daddy's T-Bird under the pretence of going to the library to study, its rumoured to be about a girl that drummer Dennis Wilson was dating. It conjures up 1950s culture to perfection.
Take it Easy by The Eagles
The very first single release by The Eagles was destined to become one of their signature songs and a worldwide classic. It's listed as one of The Rock and Roll Hall of Fame's 500 Songs that Shaped Rock and Roll. The song was actually a co-write with Jackson Browne, and it perfectly captures the tantalising mystique of the road, where all your troubles can be overcome as the miles fly by.
Red Camaro by Keith Urban
This song (the only Australian addition), pays tribute to a red Chevy. Urban is an unabashed car lover (a trait he inherited from his Dad) who is open about his adoration for a good old fashioned road trip. Camaro is actually a French slang word for friend or companion.
What are your favourite road trippin songs? Please share with us in the comments below.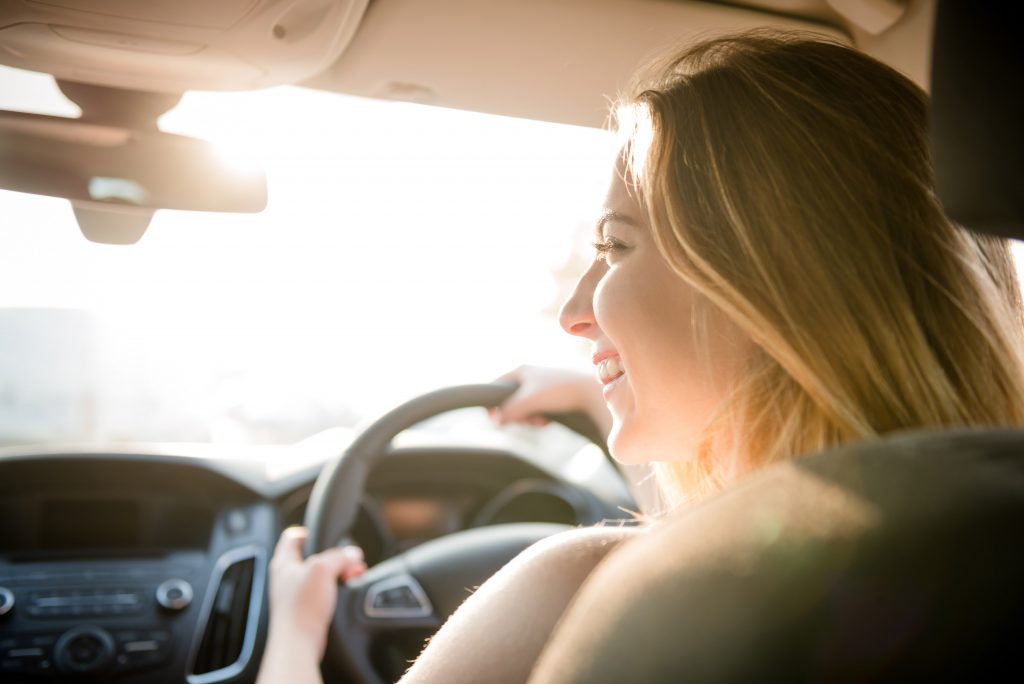 Since ridesharing took the world by storm, there have been several female-only ridesharing services popping up to cater for lady clientele. We find that there are multiple scenarios where having a lady driver proves to be a wonderful option.
Perhaps your Aunt or your Granny needs to be collected from a special function, or a day at the races. Having a lady driver who is known to her will appeal to her old-fashioned values and provides a sense of familiarity and comfort. Ladies do have a remarkable talent for providing that extra touch of nurturing and exceptional care after all. Colleagues and family members will also enjoy peace of mind in knowing that their friends or relatives are in safe hands.
Perhaps your teenage kids need a safe passage home after a late-night study session or a late movie with friends? Having a lady driver who is known to the family is the next-best-thing to having Mum go and pick them up, except in this instance poor old Mum doesn't have to wrestle with her dressing gown and blink away the comfort of sleep. Big win for Mum!
On a side note, in this instance we would only accept the booking from parents not from the kids themselves. Furthermore, this option is only available to those customers who hold a family account. This entails a relatively strict screening process, as we need to know who you are, who is on your list, your authorised users and your pickup and drop-off locations.
Lastly, having a lady driver may simply be for women who prefer that option. To be absolutely clear, we do not promote discrimination of men or women on any level, we are merely providing an option for people in a variety of circumstances who prefer to be driven by a female.
One last but very important point that needs to be mentioned is that we do not accept bookings from men asking specifically for a lady driver to drive for them. Gentlemen, if you wish to meet ladies there are more suitable apps for that.